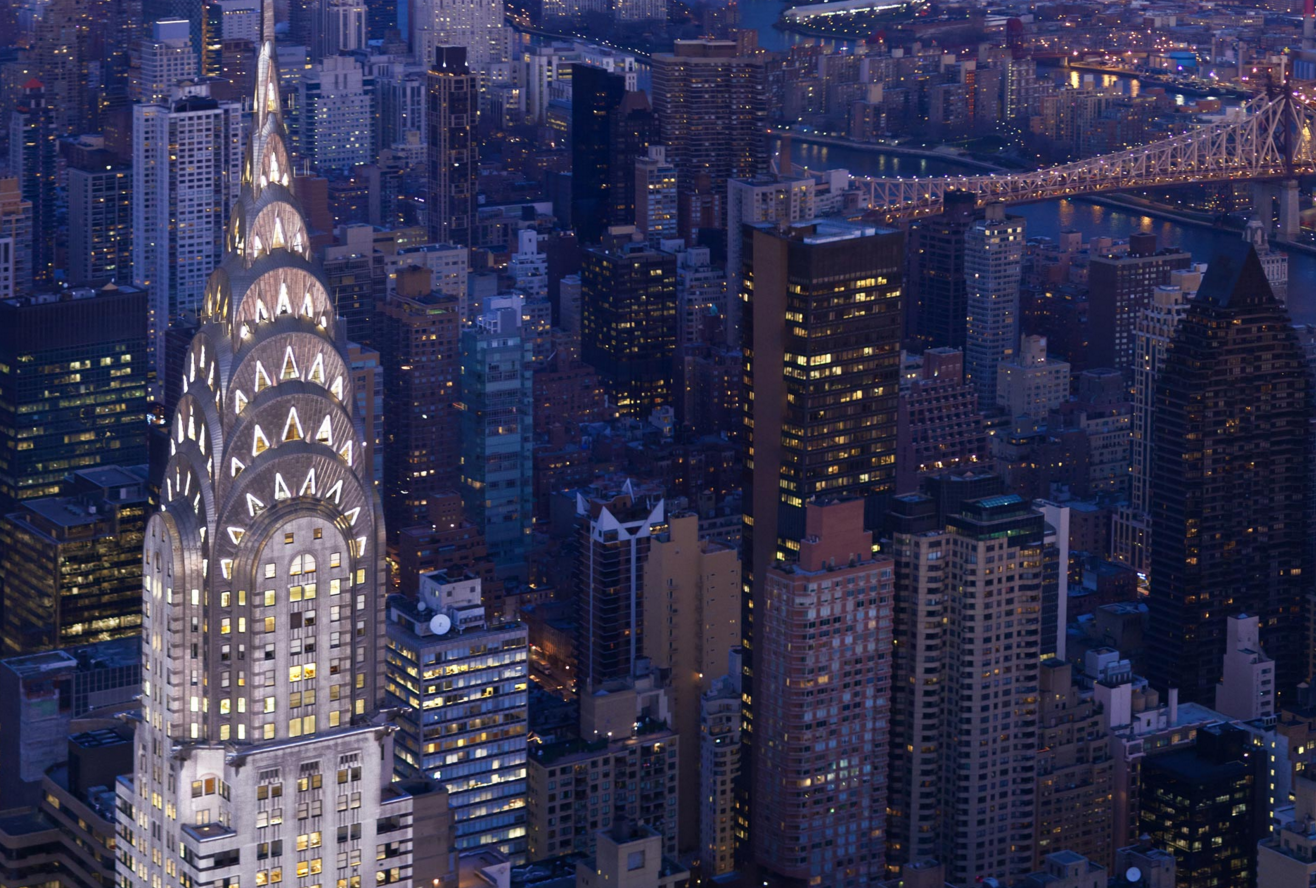 31 Jul

NYC's most underrated places to visit

New York City is a beautiful mess.

New York City is made up of so much more than Central Park, the Empire State Building, and the Brooklyn Bridge.

Don't get me wrong- all those sites that I've just mentioned are beautiful and everyone should have the privilege to experience their glory. However, especially during peak holiday times, those places can become way too crowded too quickly.

For those that truly want to experience what makes NYC charming and unique, I've compiled a list of other  underrated, yet just as beautiful places you can visit.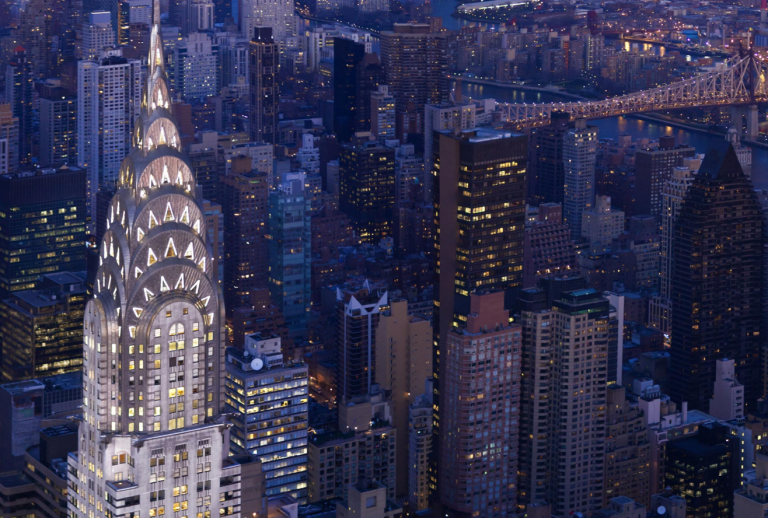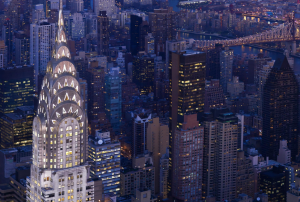 Chrysler Building
ok. ok. I know that the Chrysler Building is not particularly "underrated", but I had to add this iconic building onto my list. For one, the Chrysler Building is super easy to be overlooked amongst all the other beautiful buildings in NYC. Also, not many people truly understands how glorious and iconic the Chrysler Building truly is. I've had many friends and family come visit me from places like California and Korea and I've never seen the Chrysler Building on anyone's itinerary.
So, here we go.
The building soars 1,046 feet into the sky and houses 77 floors. But it's spectacular height isn't what makes the building so special. The building is most famous for its splendid Art-Deco style architecture. Many world class architects view this building as one of the most admirable buildings in New York City.
The Chrysler Building is just so magnificent and should be appreciated as much more than another one of New York's buildings.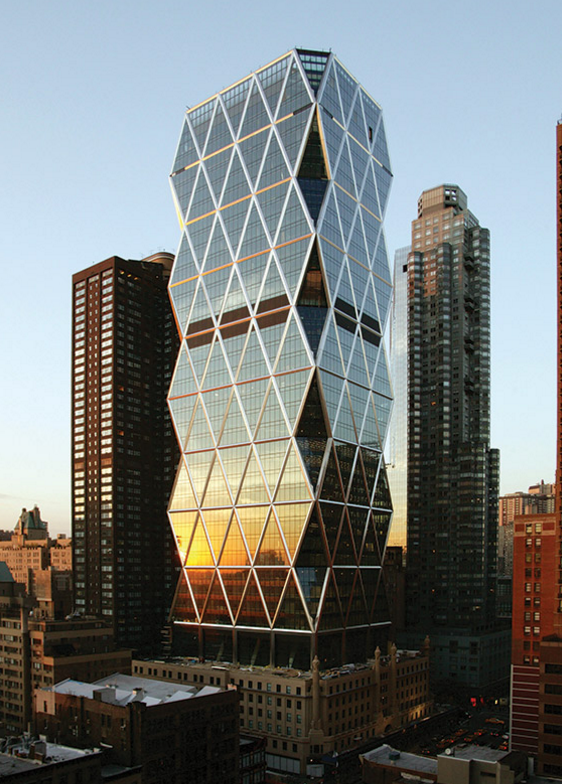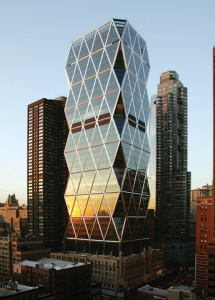 Hearst Tower 
The Hearst Tower is home to Hearst Corporations as well as the first New York City landmark of the 21st century. If you're not sure what Hearst Corporations is or even does, according to Hearst .com, the global corporation is one of the nation's largest diversified media, information and services companies. Currently, they corporation owns 360 businesses including ESPN, Cosmopolitan, Harper's Bazaar, Lifetime, and many many more. So, then why is this information relevant? It's not. I just wanted to give a bit of information about the building before telling you to go visit the place.
The building's unique architectural design is enough to take a visit. The exterior is made up of triangular patterns, specifically known as a diagrid. The building is also environmentally sustainable. Global Green USA awarded Hearst the Green Building Design award. The award is meant to recognize achievements in buildings and other policies that promote sustainability.
Another plus is that visitors can also take a peek inside the building as well. Visit the building's indoor atrium and take a look at their indoor waterfall for a quick break and marvel at the building's architecture once again.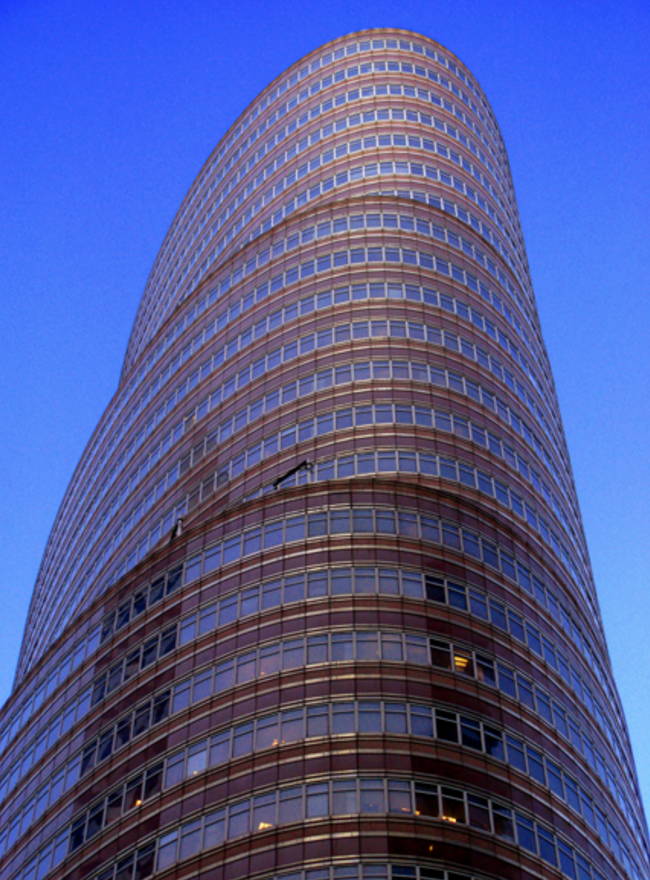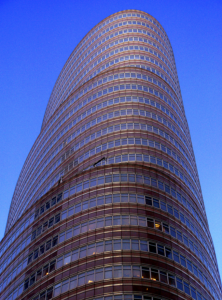 Lipstick Building
You're probably looking at this list and wondering how in the world the Lipstick Building got it's name.
The modern office space, created by architects Philip Johnson and John Burgee, got its name because of its unusual shape. The building is made of three separate levels, and looks like an open tube of lipstick. This very unique shape stands out from its surrounding buildings. Additionally, the stainless steel exterior makes the building even more spectacular to look at. Apparently, the building's base was shaped the way it is so that there is more room for the hustle and bustle of the city life on the sidewalks.
Although there's nothing too special about the building's history or even the interior, this is a great place for photographers to gawk at and capture.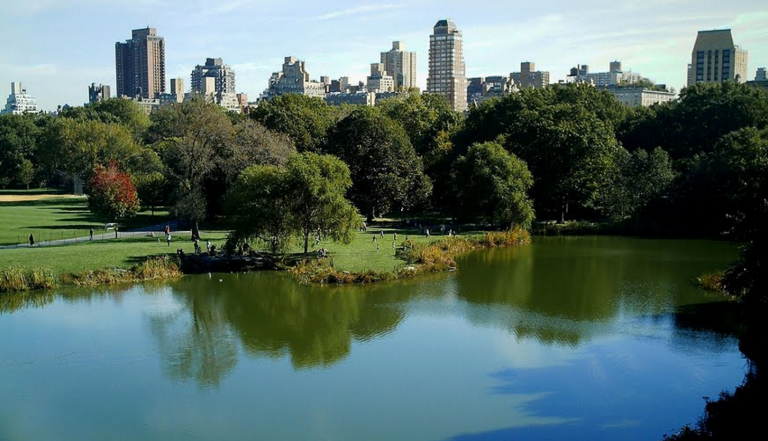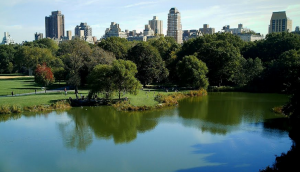 Prospect Park
Moving on from architecture, there are many underrated places to visit in New York City. Parks
New York City, although purely city is home to dozens of parks. One park that stands out from the rest (and is not Central Park) is Central Park.
We all know how crowded Central Park can get on a nice day out. Sometimes, you just want a day to read a book and drink some coffee on the grass, but Central Park can be a trap for those who want to relax. For a great alternative, head over to Prospect Park in Brooklyn.
Just like Central Park, depending on the season, there are numerous activities for you to engage in. From kayaking to pedal boating to ice skating, there are always fun activities for the public. Then, of course there is tons of grass for you to relax on afterwards.
Oh, and did I mention Prospect Park also has a zoo? Just like Central Park, Prospect Park has it's very own zoo, which is most likely going to be less crowded than Central Park Zoo.
New York if full of both hidden and unhidden gems. Whether it be buildings with charming architecture, parks, or iconic landmarks, make sure to truly get the most out of your New York City travel experience and have fun.